PhD sponsorship & supervision
Wild Resources Limited is the commercial sponsor for an ESF funded PhD 'Monitoring of vegetation change across complex landscapes' in the School of Environment and Natural Resources, Bangor University.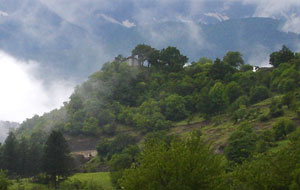 Dr Jenny Wong, Director of Wild Resources Limited is the supervisor of a PhD study on sacred woods and groves in the Northern Pindos National Park in the Department of History and Archaeology, University of Ioannina, Greece.
Reports are prepared in Adobe Acrobat Software. If you can not view these files, please download your free copy of this software from the Adobe web site.
Please contact Wild Resources Limited if you would like further information about this project.